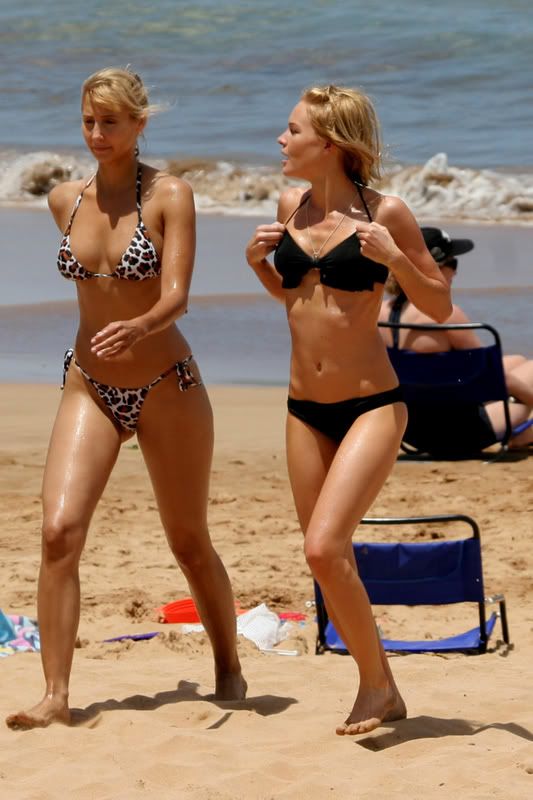 It's good to see people rebounding from rock bottom and starting to look human again. For example, Kate Bosworth, in the pictures in this post, is starting to look normal again. I don't know if you remember her from a few months back. If you don't, you can see an example
here
which will either freak you out, or get you a solid woody. Until you scroll down, and see what I was talking about, whereupon said woody would totally deflate. Unless you're into anorexic chicks. You could say they're "ribbed for your pleasure". Oh God . . . hold on . . . I just puked in my mouth a little.
But, moving on to the new and improving Kate Bosworth, kudos to you. The bikini is not looking too bad. And we can all give thanks as well for the picture below, which shows full on NHO action (NHO = Nipple Hard On).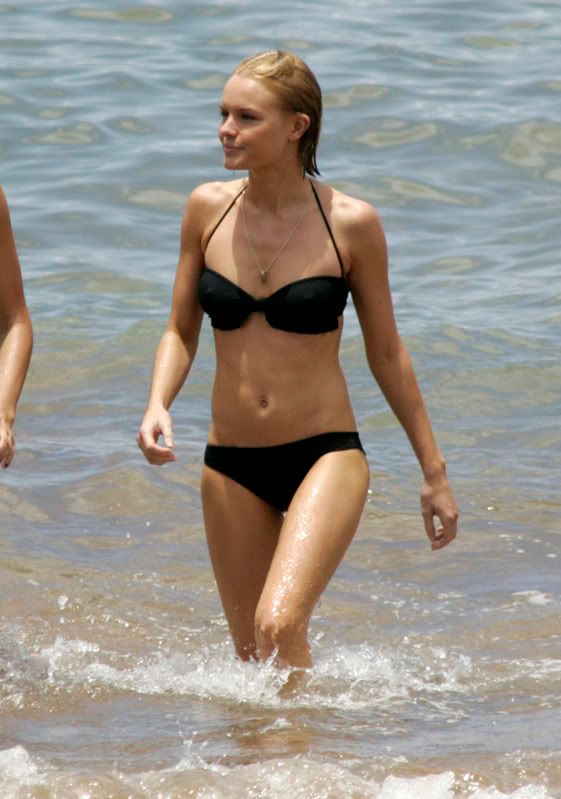 And, one more from the back, for all the tiny junk in the trunk fans.