Can it be? An actual teaser trailer for a movie that I was not particularly awaiting with open arms that has changed my mind. Completely? I was not a big fan of the first "Fantastic Four" movie. But, there is more great action in this minute and a half of footage than in the whole running time of the first movie. So, maybe this will improve on the previous cinematic incarnation. Or, this could be the only good scene in 2 hours worth of crap. Either way, it kicks all sorts of ass. And the Silver Surfer looks pretty damn cool.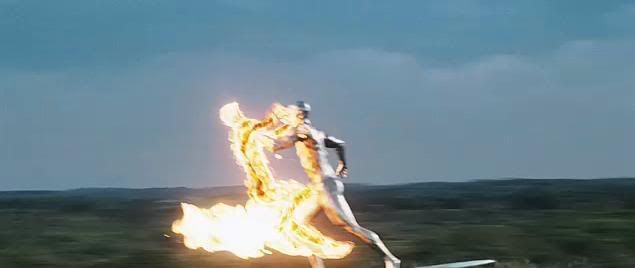 Prepare to be amazed
here
if you have Quicktime. If not, then you suck as much as the first "Fantastic Four" movie.